SUPERIOR DEPENDABLE SERVICE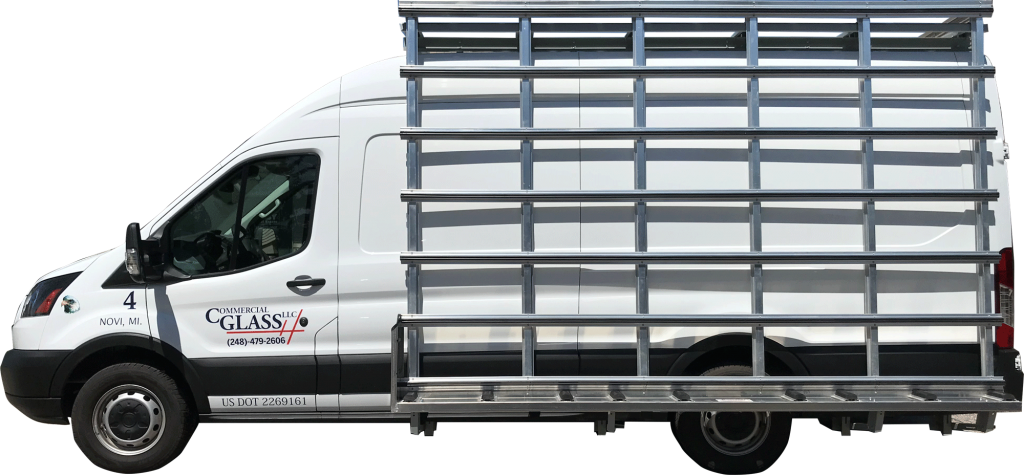 Commercial Glass LLC
– Big Enough to Handle your Large Projects, Small Enough to Care about Details and Your Service Work.
Mid-sized Commercial Glazing Company. Management with over 30 Years Experience in the Metro Detroit Area.
Highly Skilled Installers supported by a Professional Estimating and Project Management team! Call Today for Superior Dependable Service!
Full-Service Glass Shop • Superior • Dependable • Service
COMMERCIAL GLASS SERVICES
Storefronts – New Strip Malls – Retrofit – Remodel of Existing Storefronts
Expertise in New Storefront Work, Remodeling of Existing, Moving and Adding Entrances into existing Storefronts.
Entrances - Aluminum and Steel - New and Repairs
We install Aluminum and Steel Entrances. We repair existing and will consult on the benefits of new entrances and/or hardware when needed.
Hardware for Entrances – Aluminum and Steel
We can provide hardware to meet your specifications on New Entrances. Additionally, we perform repairs and hardware replacement on existing Entrances.
Automatic Door Operators – Handicap Assist Operators
We partner with several vendors to provide Automated Entrances, Fully Automatic and Power Assist Operator options to meet your Required Entrance Function.
Electronic Access Control Entrances
We partner and coordinate with Access Control companies to install new systems or retro fit new entrances and hardware to be compatible with existing access control systems.
Windows – Fixed and Operable Commercial Grade to your Specification
We offer Windows from several quality manufacturers to meet your function requirements and specifications of your project.
Glass Replacement – Emergency Service and Scheduled Repairs
Same Day Service when possible, prompt response time for broken glass and seal failure. Specialty glass replacement services.
Estimating – Project Management
Commercial Glass has a professional team to meet your needs. Call us today to start a business relationship and schedule a time to come into the office to meet our staff. Quote Requests can be sent in via email with plans and specifications. Alternately, we can meet on site for building renovations and retrofitting of existing storefronts.
Sealant Work – Caulking and Sealing of Existing Glazing Systems
Caulking and Sealing of Existing Window Systems, Glass to Metal wet sealing along with Perimeter Caulking of Framing Systems. A Project Manager will meet with you on-site and analyze your system for proper sealing and water deflection.
24 Hour Emergency Response for Commercial Storefronts.
Servicing the Metro Detroit Area with around the clock emergency service.
Residential GLASS SERVICES
Shower Doors – Custom to your Specification
Shower Doors are custom measured for each job. Our shower door consultant will meet you at your project, and discuss options that will match your décor and needs.
GLASS REPLACEMENT
We perform glass replacement for Monolithic and Insulated Glass replacement into existing Window Systems.
MIRRORS
Custom Mirror Fabrication and Installation to include out of square mirrors, cutouts, edgework, and beveling.
Call now for a Consultation & Estimate
Our estimating and project management team would be happy to consult with you to meet your project specifications and requirements.
Commercial Glass, LLC. 
© 2019
40030 Grand River Ave, Novi, Michigan 48375